Visiting Schill Seilacher Chemie in Pirna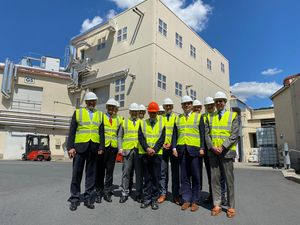 Today, the board of Ingeborg Gross Foundation, the advisory board and the executive management visited our Pirna site.
The first 100% bio-based polyester resin is available for testing purposes!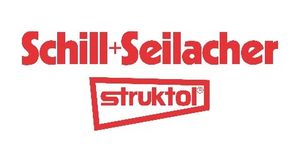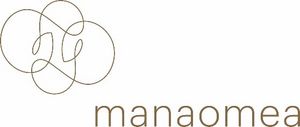 The new bio-resin STRUKTOL® VP3830 is developed in cooperation of Schill+Seilacher "Struktol" GmbH, Hamburg, and manaomea GmbH, Munich. The resin is considered to be highly innovative as it consists of >99 % natural, renewable raw materials. Manaomea already uses the bio-resin successfully in the production of furniture and pens. In this process, the polyester resin is cured together with natural fibres and carefully selected remains of clothing textiles.
Initial trials with STRUKTOL® VP3830 in SMC applications are showing promising results. Further developments are targeted at replacing classic styrene-based polyester resins and extending the range of applications into technical lightweight structures
50,000 Respirator Masks for Hamburg

Schill+Seilacher "Struktol" GmbH handed over mask donation to Hamburg Health Authorities
Respirator masks recently became the most requested item in regard to healthcare protection during the corona pandemic. In order to relieve this shortage in doctor's offices, hospitals and nursing homes, Schill+Seilacher "Struktol" GmbH used their good business contacts to China to acquire a large number of respirator masks at their own expenses. Some days ago, the worldwide operating company handed over 50,000 masks to Cornelia Prüfer-Storcks (Head of Hamburg Health Authorities) as a donation to the city of Hamburg. Immediately after receipt, the masks have been provided to the nursing homes, hospitals and further social and medical institutions in Hamburg.
"With billions of Euros in government support for German companies, we consider it our obligation using our possibilities and contacts, to help where possible", says Dr. Ruediger Ackermann, CEO of the Schill+Seilacher "Struktol" GmbH. "Due to excellent business relations to China existing since decades, we were able to seize the opportunity to order respirator masks directly."
The people in charge at Schill+Seilacher "Struktol" GmbH had ordered the masks beginning of April with the assistance of the Chinese contacts. The precious goods were then sent by airfreight (and therefore theft-proofed) directly to Germany and immediately transported by truck to Hamburg.
"We are glad that our medium-sized enterprise is able to help and we hope that we encouraged other companies to follow our example", stated Dr. Ackermann. "Before handing over the masks in Hamburg, we also donated 50,000 mask to the free state of Saxony in Pirna. Further 20,000 masks were handed over to the Charité in Berlin and additionally 25,000 respirator masks will be passed on to our third location in Böblingen.
The chemical company Schill+Seilacher "Struktol" GmbH based in Hamburg-Billbrook produces antifoams, flame retardants, silicones, release agents, rubber and latex additives as well as different specialty chemicals. About 300 employees are currently working in this plant; quite a number of them are working from their home-office. Short time work did not need to be considered.
https://irjournal.com/singleblog/672/schillseilacher-struktol-donate-50000-respirator-masks-to-hamburg-healthcare-authorities
Schill+Seilacher Currently Produces Disinfectants
Since today the Böblingen chemical enterprise provides the district with disinfectants
Due to corona pandemic, the demand of disinfectants rapidly increases. Therefore, it was self-sufficient for the long-established chemical enterprise Schill+Seilacher GmbH, to comply with the request of a regional pharmacist to start production of disinfectants. Now the medium-sized company already produces disinfectants at two of its three factories in Germany. Besides the one in Böblingen also the Saxon Schill+Seilacher factory at Pirna started producing disinfectants.
"First we just started with small quantities for our company requirements and without automatic support." reported Mirco Arnd, factory manager of Schill+Seilacher GmbH, Böblingen. "Since today, however, we produce larger quantities at our mixing plant with official approval. Schill+Seilacher especially provides medical and social facilities at the Böblingen district.
They produce a disinfectant called "Desinfekt OFL" in accordance with the formulation of World Health Organization (WHO). Additionally, thanks to the glycerine portion Desinfekt OFL is also skin-friendly. "We provide our customers with disinfectants at a fair price", reported Arndt. "This is our small and regional contribution in fight against the pandemic. For production of Desinfekt OFL we postponed parts of our own production in order to accomplish capacities for it."
Schill + Seilacher preferably delivers Desinfekt OFL in 5 liter units to hospitals, special homes for elderly, fire departments, doctor's practices as well as social facilities. "We will start with about 5 tons of the disinfectant. As one of the required components for production is in short supply recently, we are only able to produce and provide a limited quantity. As soon as further supplies are guanranteed, we will increase production. We have already a lot of inquiries from all fields.", said Mirco Arndt.
Delegation journey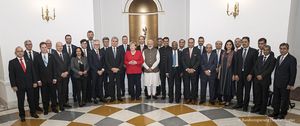 At the end of October, our managing director Dr. Ackermann joined the delegation group of Dr. Merkel to India.
At this journey, bilateral talks with various Indian industrial segments took place. The delegation's journey was of high importance for Schill+Seilacher, because the Indian market is of great economic interest for our innovative company. At Chennai in India we already hold our own office and a subsidiary enterprise already is scheduled at Mumbai and Pune to satisfy this extremely important market and to provide best possible service.